10TH ASIA OFFSHORE WIND DAY
CONFERENCE | INDUSTRY SESSIONS | NETWORKING
The Asia Wind Energy Association is organizing the 10th Asia Offshore Wind Day at the Park Hyatt in Busan on 24 October 2023. The key focus of the event will be the fast growing offshore wind market in South Korea.
With the Korean and Asian offshore wind industry expected to grow significantly in the coming years, the 10th Asia Offshore Wind Day offers the ideal meeting place to network, discuss and learn about the future of the offshore wind sector in Asia. In addition to South Korea, other growth markets such as Japan, Australia, Vietnam, Taiwan and the Philippines will be discussed during the conference.
Oliver Metcalfe
Head of Wind Research
BloombergNEF
Jesper Krarup Holst
Partner
Copenhagen Offshore Partners
Neil Buchan
Head of APAC Renewables
Clarksons Platou Offshore & Renewables
Fergus Smith
Partner
White & Case
Mark Watson
Country Managing Partner
ERM
Sunjin Kang
Partner
White & Case
David Kang
Head of Japan and Korea Research
BloombergNEF
Ao Zhang
Business Development Manager
Principle Power
Matt Laing
Subsea Cable Engineering Lead – Geosciences
Global Maritime
Simon Engfred Schlichting
Senior Research Analyst – Regional Lead APAC
Aegir Insights
Grace Eunyoung Lee
CEO, Founder
Gaia Consult
Eric Roelans
CEO
ER-Marine
Ramesh Namasivayam
Business Development APAC
Ampelmann
Il-Seob Shin
Project Manager
Sarens
Ayleen Sadvakassova
Business Development Manager – Power, Renewable and Alternative Energy – North Asia
NES Fircroft
Ashit Jadav
EPCD Head
Equinor Korea
Theo Westgeest
MD
Adira Renewables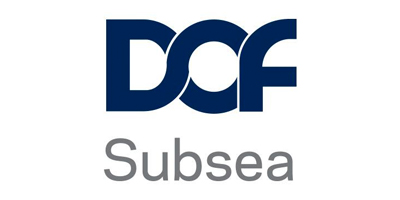 Karl Daly
VP Renewables, Strategy & Market
DOF Subsea
Bjørn Inge Braathen
Country Managing Director
Equinor Korea
Yannick Sel
Group Commercial Director – Projects
Sarens
Youngbeom Kang
Senior Consultant
JUM-BO Consulting Group A/S
Melvin Chen
Vice President, Head of Energy Transition Consulting, APAC
Wood Mackenzie
WHY YOU NEED TO ATTEND THE 10th ASIA OFFSHORE WIND DAY IN BUSAN
Be an industry player – from CEOs to analysts, developers and offshore wind engineers, the Asia Offshore Wind Day

attracts the complete energy offshore wind value chain

.
Grow your network with more than 400 delegates, hours of networking including cocktail reception, industry network lunch and network sessions throughout the day.
Meet potential partners active in the Korean offshore wind industry.
Engage with the people that matter, by joining C-suite speakers and senior delegates from the offshore wind industry in Asia-Pacific
Update your knowledge by hearing about current developments and innovations from more than 60 expert speakers.
SPONSORSHIP & EXHIBITION OPPORTUNITIES
The Asia Offshore Wind Day is your chance to meet key decision makers from the entire energy value chain, under one roof. It's an event where the attendance is dominated by representatives of offshore wind industry
There are numerous sponsorship and exhibition opportunities, with packages designed to help you meet your marketing and sales targets.
4C Offshore
ABB
Aegir Insights
Airswift
Allen & Overy
Ampelmann
Anma Offshore Wind
AON
Arcelor Mittal
ARUP
Atradius
Bae, Kim & Lee LLC
Bank of America Merrill Lynch
Bank of Communications Limited
Bank Shinhan Indonesia
BayWa R.E.
Benline Agencies
BKL Law Firm
BloombergNEF
BlueFloat
Boskalis Offshore Energy
Braemar
British Embassy Seoul
Bureau Veritas
BZN Partners
Cadeler
Canadian Embassy Seoul
Capital Ship Management Corp.
Carbon Resilience
CIP
ClassNK
Clyde & Co
Commerzbank AG
Consilium
Control Risks
COP
Corio Generation
CS Wind
Danish Embassy in Korea
Deakin University
Deep Wind Offshore
Detect Inc
DL Energy
DNV
DOF Subsea
Doosan Heavy Industries & Construction
DT Bird
Earthstream
EDF
Eiger Law
Elevate Offshore
Embassy of Canada to South Korea
Embassy of the Kingdom of the Netherlands
ENEL
Enel X Advisory Services Japan
Enercon
EnergyOMNI Media
ENETI
Equinor
Equis
ER Marine
ERM
Eunsung O&C Co Ltd
European Chamber of Commerce in Korea
European Chamber of Commerce Taiwan
EXIM Bank of Korea
Federal-Mogul DEVA GmbH
Formosan Union Chemical Corp.
Franklin Offshore Korea
FUGRO
General Electric
Geoquip Marine
Gibson Land
Global Infrastructure Institute
Global Maritime
Gplus Global Offshore Wind Health and Safety Organisation
Green Climate Fund
GRS Offshore Renewables
GS Entec
Gunkul Engineering PCL
GustoMSC
Hanwa Group
Harren Group
Helpful Machinery Services
Heron Advisory
Hilti
Hitachi Energy Korea Ltd.
HIW Private Equity
HSNS
Hyosung Corporation
Hyundai Electric & Energy Systems
HYWTL
IGB Consulting
IGEP Inc
IKM Testing Asia
Industrias Ferri SA
International Copper Alliance
Invest Taipei Office
IQIP
IRI Korea Office Busan
IRI Marshall Islands Registry
IX Wind
JAC Coupling
Jan De Nul Group
Jotun AS
Jumbo SAL Alliance
K2 Management
KDB Bank
KEB Hana Bank
KEPCO
Kongsberg
Korea Institute of Energy Research
KOTRA
KPMG
Kredo Holdings
KT Submarine
Kuehne Nagel
Kyobo AXA Management
LCI Industries Corporation
Lee & Ko
Lincoln Electric
LS Cable & System
LSP Renewables
M2A Partners
Macquarie
Marine Online
Marsh
Marsun
Mazu Subsea
McDermott International
MEO Group
Ministry of Economic Affairs – Taiwan
Ministry of Trade, Industry and Energy – South Korea
Mott Macdonald
MUFG
NES Fircroft
NES Fircroft
New Electric Partners
Next Group
NH Investment & Securities
NH Reits
NICOMAR GmbH
Northland Power
NUS Energy Studies Institute
Ocean Infinity
Oceanwinds
OMS International
OWC
Palfinger Asia Pte Ltd
Pan Ocean Co Ltd
Peak Wind
Peak2Peak Search
Pitherm Chemical
POSCO
Power MNC Co Ltd
Principle Power
Procon Wind
PWC South Korea
PWC Taiwan
Qcells USA Corp.
RPS Group
RWE
Rystad Energy
S&SYS Co Ltd
Sabik Offshore
Salient Enterprises
Samsung
Samsung Heavy Industries
Seajacks
Seoul Metropolitan Government
Shell
Shirley Parsons Professional Services Limited Taiwan Branch
Shizen Energy
Siemens Bank
Siemens Gamesa
SK Ecoplant
SK Wynnergy
Skyborn Renewables
SP Global
Spencer Ogden
Spinenergie
Sprott Korea Investment
Sri Lanka Sustainable Energy Authority
Stealth Marine Corporation
Synera Renewable Energy
Taylor Hopkinson
Thaitan International Pte Ltd
The Renewables Consulting Group
Three360 Energy Asia Sdn Bhd
TIWTC
Total Energies
Trinity Legal
TSS Ocean Positioning
Tuksu Engineering & Construction
TWD
UK Export Finance
UL Solutions
Underwater Survey Technology 21, Inc.,
Univergy
Uptime International AS
Van Leeuwen
Vena Energy
Vestas
Vortex
WeatherRisk Explore Inc.
WFW
White & Case
Windx Corp
Woori Bank
WPD AG
WTW